Parking Area Information
Location
7-46, Kamioyada, Usaka, Agui-cho, Chita-gun, Aichi Prefecture 470-2212, Japan

Outbound between Agui IC <--> Handa-Chuo IC (For Handa-Chuo IC)

Facilities
Restaurant
"CHITA SHOKUDO"
Hours: 8:00 AM to 7:00 PM(Last Call 6:30 PM)
Official Site
Takeout snacks
"CHITA KEISHOKU"
Hours: 7:00 AM to 7:00 PMOfficial Site
Shop
Shop "AQUAIGNIS"
Hours: 7:00 AM to 7:00 PMOfficial Site
Information
Information space "Daichi no Tane"
Vending Machine Corner

In front of toilet: 7
In information space: 2

Toilets

Men: urinal 15 / flush toilet 7 (Japanese style 2) / have toilet for children and baby chair
Woman: 14 / Japanese style 4 / have toilet for children and baby chair
Multipurpose toilet: 2 (compatible with wheelchairs and OSTOMATE, have baby chair and baby seat)

Telephone
1
EV Charging station
1 plug for quick charger(CHAdeMO plug)
Parking
Standard size car 95 / large size car 30 (included large trailer 3) / for handicapped 2 / motorcycle 4
The Building Design is Supervised by Architect Kengo Kuma.
The building design is supervised by world famous architect Kengo Kuma. Under the concept of "a generous tree of light", the building feels warmth as soft wood, and we welcome visitors to the parking area warmly.
Restaurant
We offer food at 2 shops: "CHITA SHOKUDO" where the visitor can eat Japanese, Italian and Chinese foods, and "CHITA KEISHOKU" specialized takeout snacks shop offering such rice balls and sweets. About shop information and menu, please refer the following Official Site.
Shop
In this parking area, there are many souvenirs available only as "Chita Peninsula collaboration products" (what is developed by 3 chefs Hironobu Tsujiguchi, Masayuki Okuda and Masahiro Kasahara with well-established stores and companies) and "Chita Peninsula select goodies" (that chefs selected famous items of Chita Peninsula).
Information Space "Daichi no Tane"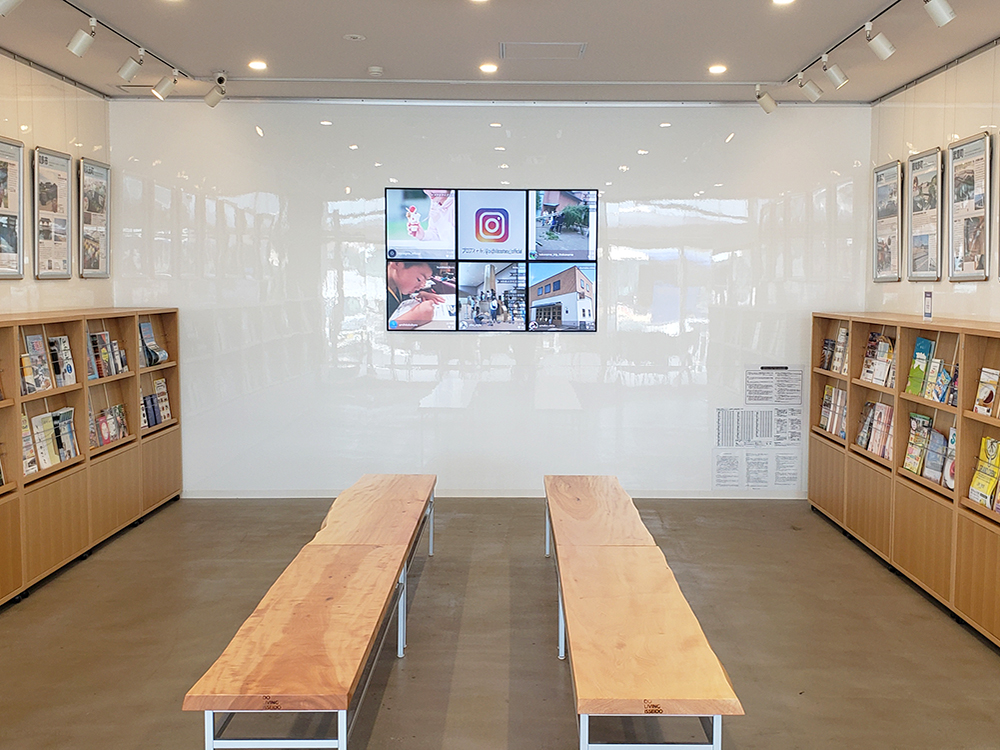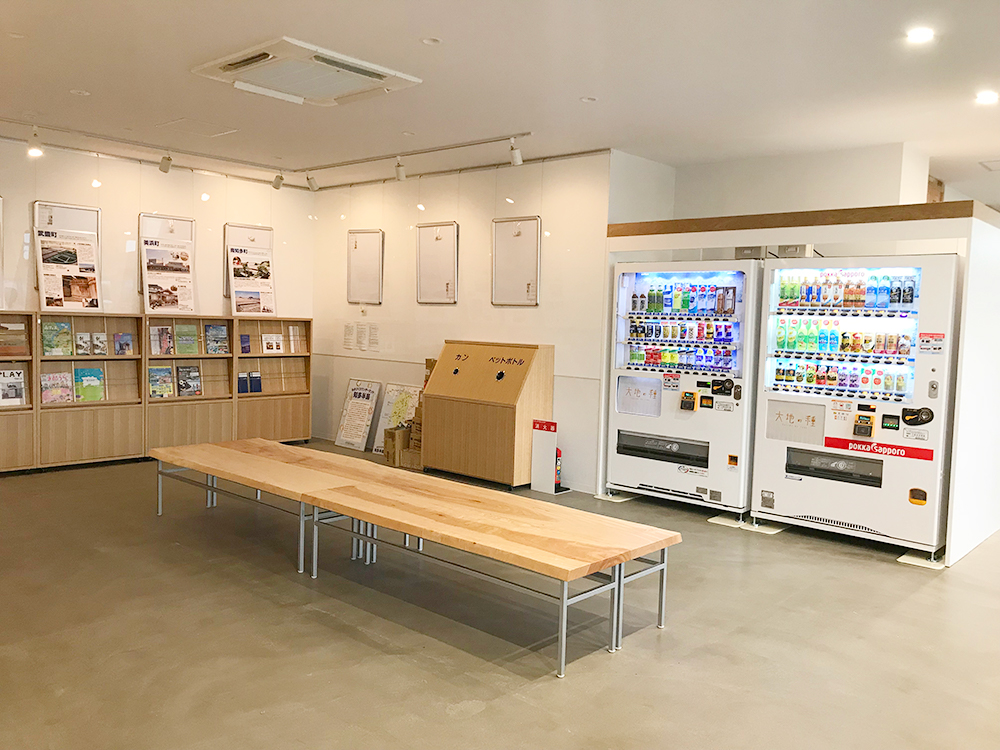 It is an information space where tourist information of the Chita Peninsula and the suburbs are aggregated. This space introduces visitors to the charm of Chita Peninsula with the big Chita Peninsula guide map and the digital signage display. Also, we have a large assortment of brochures and flyers for each sightseeing spot, focusing on information for the Southern area of Chita Peninsula and CHUBU CENTRAIR International Airport, where are following the end of Agui PA, and will assist visitors in "special trip". There are also vending machines and the benches for rest. * Sorry, the staff is not here.
Toilets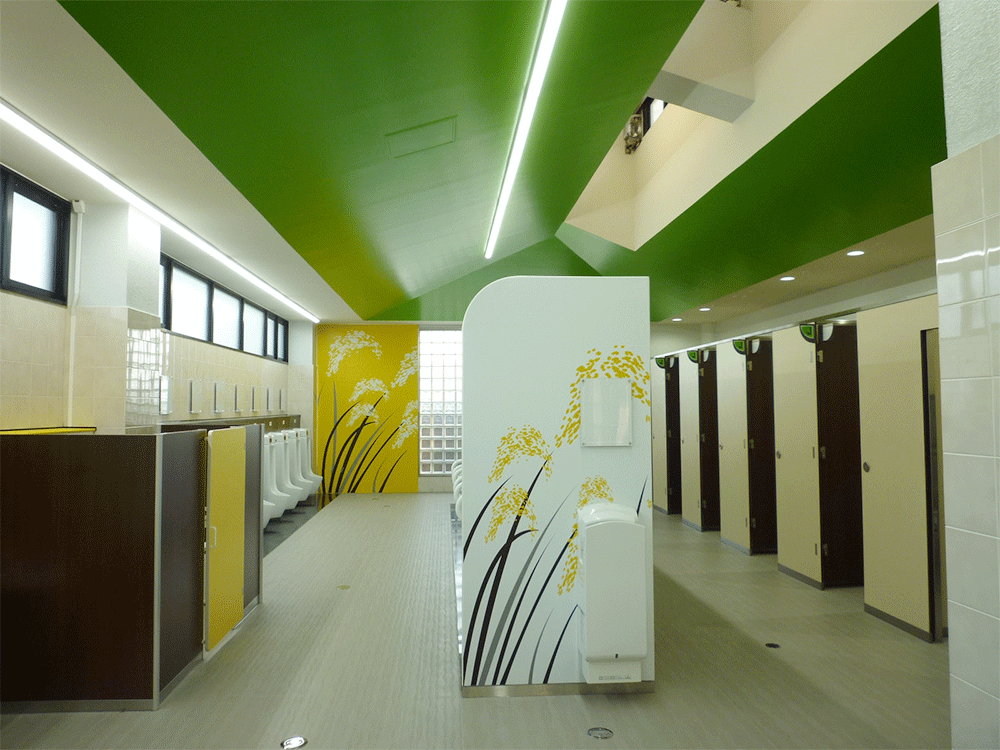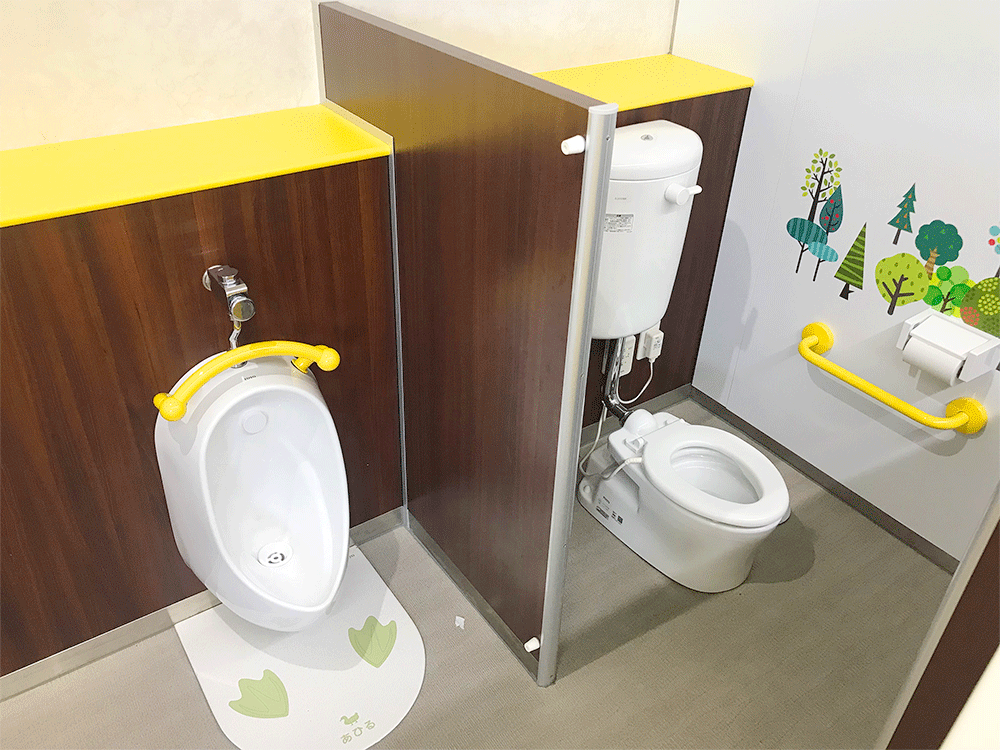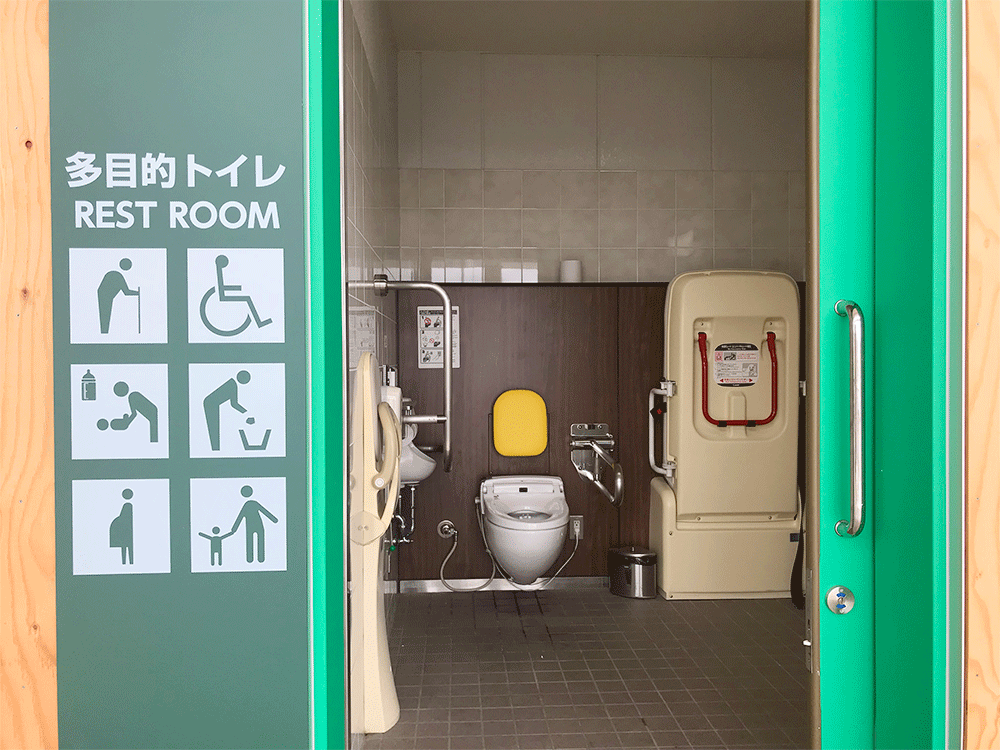 This space is re-designed by a bright and spacious interior with the image of the earth "Daichi". The visitors can use a spacious family toilet (one room for each gender) that is kind to children or elderly and can use the fully equipped toilet for children that is readily available even when crowded and are able to watch from outside. The multipurpose toilet has features such as OSTOMATE, multipurpose seat and dust box and can use at ease.
EV Charging station
EV Charging station at Agui PA(Out bound)is scheduled to start operation from December 24th,2022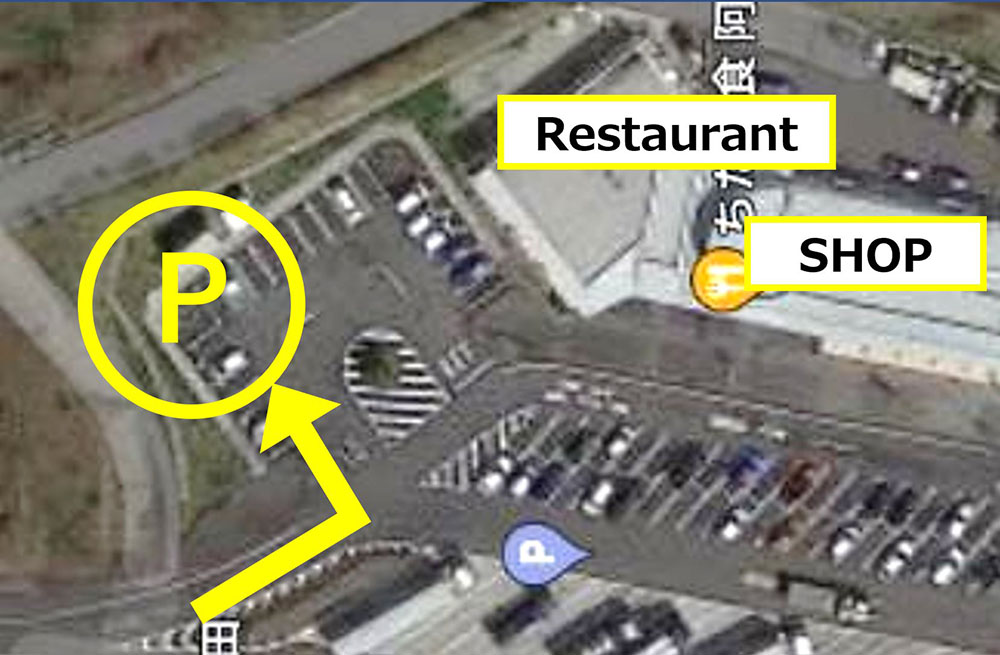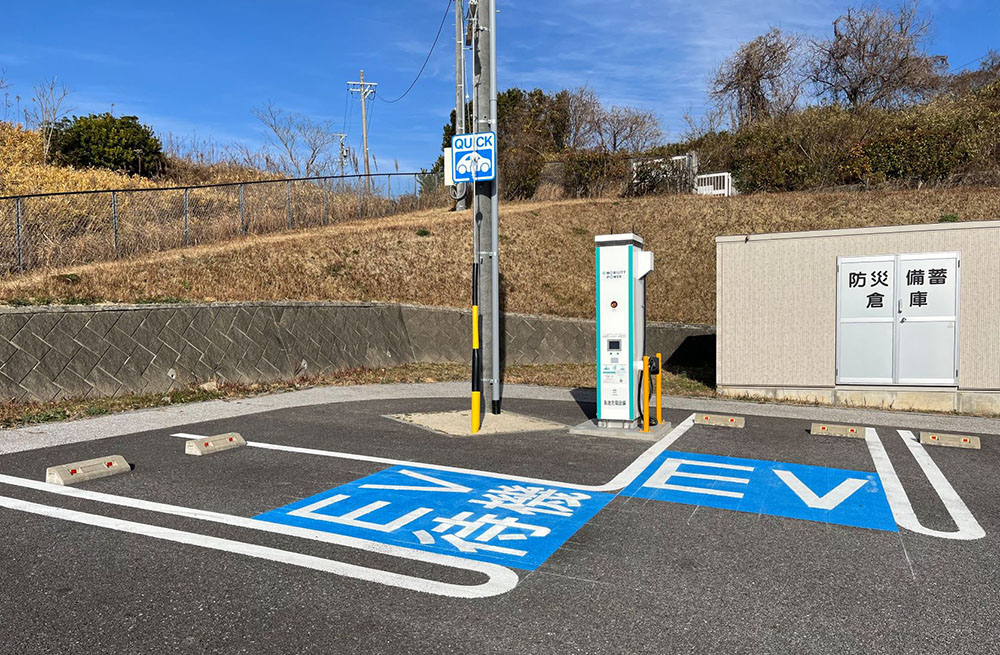 【Charging equipment】

1 plug for quick charger(CHAdeMO plug)
【Payment Required】

Charging time is up to 30 min/time

①

Charging card(Cost to charge depends on each cards)

②

Credit card (AMEX、VISA、MASTER、DC、JCB)
flat cost ¥275(TAX inc)up to 5min
After 5min passed, it costs ¥55(TAX inc) per minute
【Request】

As soon as charge ends, please cooperate to return charging cable to the original position and move your car
【Inquiry】

Please make an inquiry below if you hare any troubles.
TEL 0570-550549(arailable 24/365)